How to get to Sintra
You can reach Vila de Sintra via the IC19 (from Lisboa), the IC30 from Mafra) or the  a EN9 (from the  A5/Cascais).
From Lisbon to Sintra the trains depart frequently from Rossio Station. The journey takes 45 minutes.
From Lisbon Airport, 10 minutes by Metro/Underground (Oriente Station) and a little more by bus (N.º 208, N.º 705, N.º 744) there is a directconnection to Gare do Oriente, the Main Train Station of Lisbon, where you can find trains to all parts of Portugal.
Monuments
Which Monuments can I visit?
How can I get around Sintra Parks?
How to make reservations, individual or group guided tours?
Is it possible to reach all the monuments with a tour bus?
Museums
Which Museums can I visit?
How to make reservations, individual or group guided tours?
Tours
Are there any organized tours in Sintra?
Sintra Tuk
Sintra Tuk offers a different and fun way to visit Sintra. These motorized tricycles, inspired by a 1950s Piaggio creation, offer a variety of set tours across the Sintra landscape. Each vehicle has capacity for 4 people including the driver.
There are a number of other services available that offer the opportunity to make a unique and special tour for each case.
Tel. (+351) 219 243 881
Email: contacto@turislua.pt  - www.turislua.pt
SightSintra
This company seeks to offer Sintra visitors a different, fun, eco-friendly and innovative way of getting to know our region. The do so with environmentally friendly vehicles, seating two people, equipped with a GPS system that will guide them and tell the history and legends of the palaces, castles, parks and corners of this town and mountains that are cultural heritage of humanity.
There are three distinct set routes which cover all points of interest in Sintra.
Tel. (+351) 219 242 856
Email: info@sightsintra.pt  - www.sightsintra.pt

CitySightseeng Sintra
The Douro Acima company organizes tours bus with a Hop on-Hop off system, where one ticket is valid on the circuits for 24 hours after first use, allowing an unlimited number of entrances and exits.
There are two circuits that include the main monuments of Sintra, namely: Sintra and Pena National Palaces, the Moorish Castle, Countess of Edla Chalet, Quinta da Regaleira, Monserrate Park, Capuchos Convent and Cabo da Roca.
Mobile: (+351) 910 237 733
Email: sintra@douroacima.pt 
Sintratur
Sintratur organizes horse-drawn carriage rides through the main sights of Sintra. There are standard trips and specific itineraries to be chosen by the customer.
Carriages depart from Calçada do Pelourinho (next to the Sintra National Palace).
Timetable: 10 a.m. to 6 p.m. in the summer and 11 a.m. to 5 p.m. in the winter months.
Tel.: (+351) 219 241 238
Email: geral@sintratur.com - www.sintratur.com
Reduced Mobility
What places of tourist interest can I visit?
There are some monuments and museums accessible to people with reduced mobility, but visits should always be accompanied.

National Palace of Queluz
Accessible. The Palace has an easy floor plant, with maximum differences of two steps, and ramps may be used when requested. It also has a lift chair for access to the first floor (Temporary Exhibition Gallery), wheelchairs for visitors and a toilet for the handicapped. All staff are made aware of the needs of visitors with disabilities.

Quinta da Regaleira
Only part of the park and gardens are wheelchair accessible; it is not possible to visit the heritage built of the space (Palace, Chapel, Initiation Well, etc.). Visits should always be accompanied and should follow the best trails on a visitor orientation map.
Quinta da Regaleira's entrance gate is too narrow to allow wheelchairs, so access needs to be done with help.

Sintra National Palace
Very difficult, as access to the Palace's rooms, including the ticket office, shop and toilet, is done by stairs, totalling 100 steps.
For handicapped people, access is possible through the Palace's kitchen (through a side door), accessible only by a steep and paved ramp. From there, you can visit the ground floor of the Palace, but there are always 2 or 3 steps between each room, making it impossible to visit without help.
It is advisable only for short organised groups, with accompanying persons and advance booking.

Pena Park
Possible, but only partially and with many constraints given the terrain's characteristics. It is possible to travel between the gate and the Palace in a minibus with two carriages adapted for handicapped people. Entry into the park in a private car is not allowed, and in exceptional cases, this must be requested in advance to the managing entity (Parques de Sintra Monte da Lua).
 
Moorish Castle, Capuchos Convent and Monserrate Park
Limited access conditions due to the constraints imposed by the nature of the land and the characteristics of the buildings, so visits are only partial.

Monserrate Palace
Limited access conditions due to the constraints imposed by the nature of the land. However, it is possible to enter with your own car until near the Palace, with prior authorization and under exceptional conditions. There are access ramps on the stairs next to the Palace.

Natural History Museum
Accessible. There is an access ramp at the entrance of the Museum; elevator with access to all exhibition floors and toilet for handicapped.

MU.SA - Sintra Museum of Art
Accessible. There is an access ramp at the entrance of the Museum; elevator with access to the upper exhibition floors and toilet for handicapped.
 
Water and Waste Museum
Accessible to all types of people with reduced mobility.

Air Museum - Sintra Air Base
Accessible to individuals with reduced mobility.

Odrinhas Archaeological Museum
Accessible, although visiting a small part of the museum is a steep climb, but surmountable with help.
Since visits are guided and the guides have no sign language training, it is not possible for hearing impaired people to visit the space with accompaniment.
Places without access for people with reduced mobility:
National Palace of Pena
Ferreira de Castro Museum
Anjos Teixeira Museum
Leal da Câmara House Museum
What transportation are these in Sintra?
Are there accessible beaches in Sintra?
Accommodation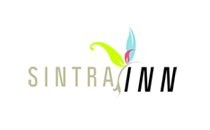 Sintra INN is an innovative project by the Sintra City Council, in partnership with dozens of small municipal promoters, also with the support of the Lisbon Tourism Association and Tourism of Portugal. Sintra INN is a facilities centre for local accommodation promoters and a platform that allows them to present and focus the existing local accommodation to millions of potential visitors.
Is there a Tourist Tax in Sintra?
What type of accommodation can I find in Sintra?
How to make reservations?
Gastronomy
For a people with such a rich background as the ''saloios'' [yokels] from Sintra, food takes on a strong traditional value that must be preserved and fostered. Varied and abundant, the local cuisine promises to be mouthwatering for anyone who tries it.
The most famous meat dishes include the Negrais Piglet, the Mercês Pork and the Roast Goat and Veal. Given its unpolluted waters, Sintra's coastline is abundant in fish, seafood and molluscs. Thus, it is possible to enjoy a sea bass or sea bream, eat a delicious octopus, some mussels or goose barnacles.
When it comes to sweets, the highlight inevitably goes to the Queijadas de Sintra, ancestral sweet that comes, at least, from the Middle Ages. However, there are others that deserve to be tasted as well, such as the Travesseiros, the Pastéis da Pena, the Galamares Walnuts, the Fofos de Belas, along with a set of traditional preserves made using very ancient methods.
The Colares wine is indispensable to accompany any meal, especially in the famous Ramisco grape variety, one of the first in Portugal's wine list.


Meat
Mercês Pork
Negrais Piglet
Veal Sintra-style
Fish
Forkbeards and gobies stew 
Fisherman-style Migas
Poached limpets
Grilled mussels 
Mussels with onions 
Cod bread panada
Sweets
Fofos de Belas 
Agualvas (Agualva-Cacém) 
Queijadas de Sintra (Factories: Piriquita, Sapa, Gregório, Preto) 
Travesseiros 
Cruz Alta Pastries 
Pastéis da Pena 
Pêras Pardas 
Parrameiros (Saloio cake sold at Traditional Fairs in Sintra) 
Galamares Walnuts 
Queijadas de Colares (small cheesecakes)
Cakes from the Festivity of Our Lady of Grace (Almoçageme)
Cakes from the Festivity of St. Mamede (Janas)
Wines
From the Colares Demarcated Region (Colares Regional Wine cellar)
White "Arenae"
Red "Arenae"
White "Chão Rijo"
Red "Chão Rijo"
White "O Saloio"
Red "O Saloio"


You can get information regarding where to eat and drink in Sintra by consulting 
https://visitsintra.travel/en/eat-drink/where-to-eat-and-drink
Parking
What is mobile parking payment?
Paid on-street parking spaces have a mobile payment service that allows you to pay via mobile phone, without having to worry about parking timeouts.
You can see all the information in estacionamento.pagamentomovel.pt
Sintra Tram
What are the timetables and prices?
What is the trams' capacity?
Cabo da Roca
What can I visit in Cabo da Roca?
Cabo da Roca is the westernmost point of the European continent, located at the far end of the Sintra Mountains, and is undoubtedly one of the most emblematic places in Portugal.


On the access road, a Lighthouse stands out, 165 meters high and dating from 1772, after which the dazzle turns to the immense ocean that can be seen, mainly, from the Cruzeiro area.


A significant and inspiring place, Cabo da Roca is among the 800 or so geographical landmarks around the world which have, since 1989, been dedicated to peace through the Sri Chinmoy Peace Blossoms programme.


Of its biological richness, its peculiar flora stands out, namely the armeria pseudoarmeria, a white flowering plant that grows in this region, due to the prevailing North and Northwest winds, heavy with moisture from the sea, and due to frequent fogs.


As a testament to their presence in such a charismatic place, visitors can acquire a certificate at the local tourist office. Nestled in mist or under a gleaming sun, the point where the land ends and the sea begins, as Camões said, is unique and unforgettable.


Cabo da Roca Coordinates:
Latitude: 38º 47' North
Longitude: 9º 30' West
Altitude: 140 meters above average sea level
How to get the Cabo da Roca Certificate?
In case of group visits, can certificates be made in advance?
How to get to Cabo da Roca?
Is it possible to visit the Cabo da Roca lighthouse?
Hiking trails
What trails can I do in Sintra?
There is the 27 km long "Caminho do Atlântico" great route and 11 small routes with different degrees of difficulty, totalling about 90 km, with marked routes on the ground, so these should be chosen taking into consideration visitors' physical fitness and travel distance.


The routes are not monitored, and are made following landmarks, information panels and georeferencing files, available for download at
www.activesintra.com
.
The Regulations and the Nature Sports Charter of the Sintra-Cascais Natural Park sets the rules and guidelines for each sport, including the places and times of the year when they can be practised. See 
HERE
Picnic park
Which picnic parks can I go to in Sintra?
Sintra has several spaces for picnics:

In the Historic Centre
Castanheiros Park - Volta do Duche - Vila
Opening hours: Summer - 10 a.m. to 12 a.m. - Winter - 10 a.m. to 5 p.m.
Characteristics: Tables
About 200 seats.
It is forbidden to barbecue
There is a bar on the premises.
Toilets
Municipal Forest - Picnic Park
Located on the street going from Largo Ferreira de Castro to Estrada da Pena.
Opening hours:
October to March – 10 a.m. to 5 p.m.
April to June and September – 10 a.m. to 6 p.m.
July to August – 10 a.m. to 7 p.m.
Characteristics: Tables
About 105 seats
It is forbidden to barbecue.
There is no bar on the premises.
Toilets

Carrascal Picnic Park
Located on the road going from Várzea de Sintra to Fontanelas, near the Morelinho roundabout.
Characteristics. 6 large tables
9 barbecues
Toilets
Nearby café.

Magoito Picnic Park
Located on the road going from Santa Maria to Magoito Beach.
Characteristics: 28 large tables
8 barbecues
No toilets
Nearby café

Assafora Picnic Park
Located on the road going from Assafora to S. Julião (pinewood area).
Characteristics: 6 tables
4 barbecues.
No toilets.
Nearby café.

Aguda Picnic Park
Located on the access road to Aguda Beach.
Characteristics: 2 tables
1 barbecue
No toilets
There is no nearby café.