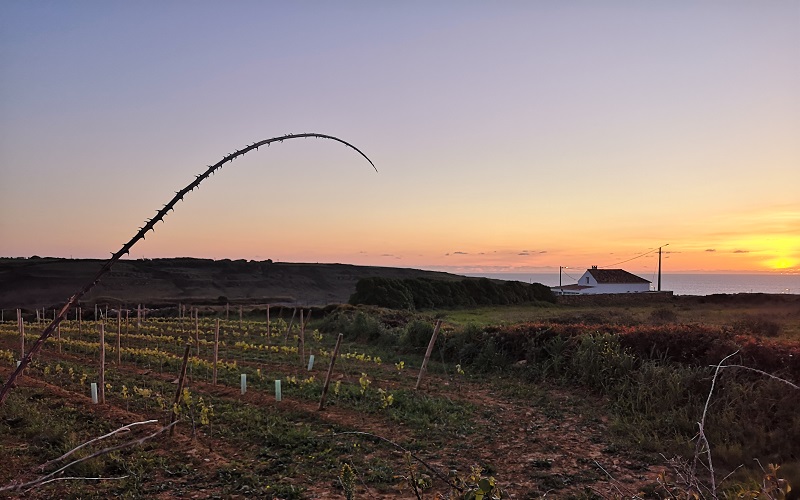 Haja Cortezia Wines is our project, located in the northernmost area of the Colares Wine Region, more precisely in the village of Cortesia.
We are distinguished by the proximity to the sea and the weather conditions that come with it. The work we do in the vineyards is demanding, as we use ancestral methods and because we design our wines according to the vineyard itself, the so-called "field blend". We believe this is the best way to honor the tradition and history of the true Atlantic Terroir.
In addition to the old vines that we inherited from our family, we planted Malvasia de Colares and Ramisco, on sandy soils and using "pé-franco" which means without grafts. In the future we will have Alvarinho and Pinot Noir.
Our ambition is to continue to develop the vineyards, winery and wine tourism, without losing the identity of a small company that values the land, the sea and the tradition of wine culture. As our slogan indicates, "Tradition and soul by the sea" is what we believe in.
Resourcers and services:
Guided visits to the cellar and vineyard (pre-booked)
Wine tasting (pre-booked)
Events
Parking
Haja Cortezia Wines
Rua das Eiras nº 32ª - Cortesia
2705-576 São João das Lampas
GPS: 38.90229, -9.41703

Email: This email address is being protected from spambots. You need JavaScript enabled to view it.
Website: www.hajacorteziawines.pt