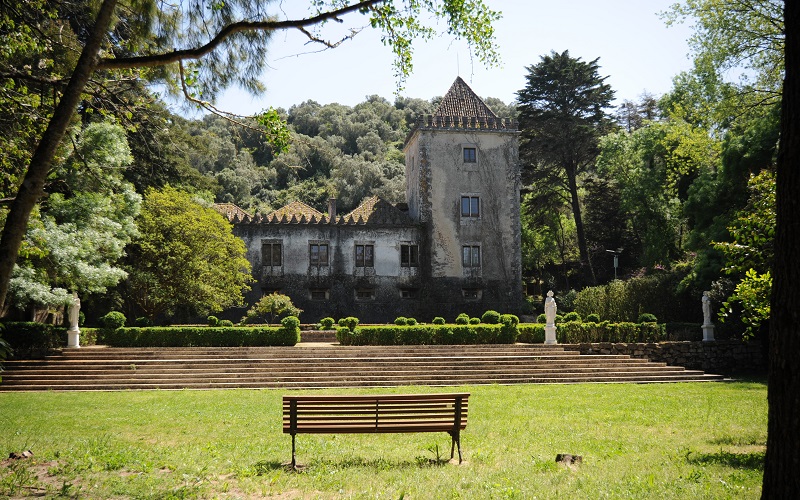 Solar de Ribafria was built in 1541, on the Lourel estate, by Gaspar Gonçalves, to whom King Manuel I attributed a charter and a coat of arms, and is a magnificent example of Manueline civil architecture.
The 16th century tower stands out from the imposing construction. According to legend, the tower was "used by the owner of Ribafria to look out over Penha Verde, which belonged to him, as he descended from the founder D. João de Castro". To the west, the Ribafria coat of arms is carved in stone, and there is a large tank among the gardens, whose waters reflect the façade and a magnificent cistern. The vast living room has a stone vault, supported by eternally solid arches and columns.
After remaining abandoned for years, Quinta da Ribafria opened its doors to the people of Sintra on 1 May 2015, and has since provided all visitors with various cultural, sporting, and recreational shows that blend culture and fresh air.


Open every day
From April to September: 10:00 a.m. - 7:00 p.m.
From October to March: 10:00 a.m. - 6:00 p.m.
Quinta da Ribafria Gardens
Estrada da Várzea, Sintra
2710-403 Sintra
GPS: 38°48'55.9"N 9°22'40.9"W