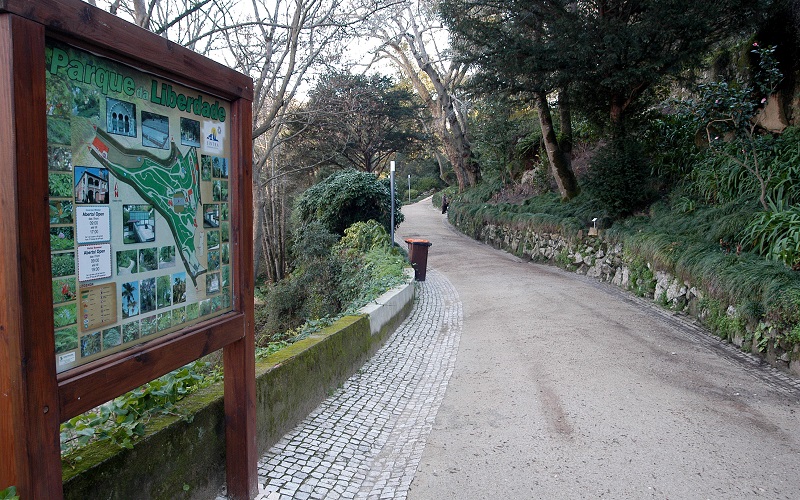 The announcement of the acquisition of Valenças Park by the Sintra Tourism Board dates back to 1936 and intended to provide Sintra with a Public Park. Classified as a major improvement, it would address what was considered a shortcoming, since: (...) it was not right that tourists and the inhabitants of the town known as the land of gardens and flowers did not have a Public Park, where they could stroll or rest from their work (...)

Liberty Park was inaugurated in July 1937, with the presence of the President of the Republic. It would make the news once again in August 1939, commemorating the improvements that had since been made, namely the tennis court, and the skating ring inaugurated on that date.
The Park has since been the main visiting point in Sintra, receiving continued improvements and maintenance. The leaf cover in Liberty Park has mostly developed naturally. Its aesthetics, landscapes and interactions support a varied number of ecological niches that enhance biodiversity.


Open every day
9:00 a.m. - 5:00 p.m.
Liberty Park
Volta Duche
2710-631 Sintra